Pregnancy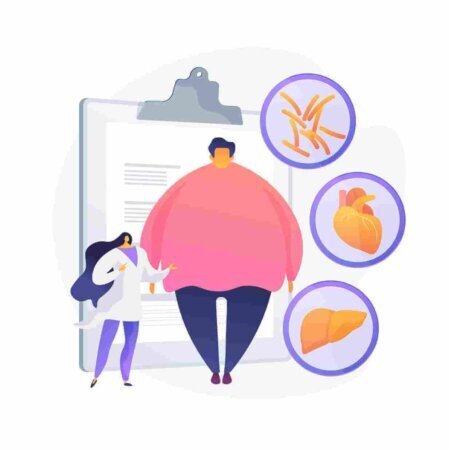 Obesity in pregnancy
Obesity in pregnancy has become common these days. We find over weight and obese women who become pregnant. Though there can be some underlying medical disorders which led to the lady being obese but often it is sedentary lifestyle and poor eating habits which can alone be identifies as a risk factor.  Recently, delivered a woman with BMI= 56, weighing 153kg at term. The challenges faced are-
Diabetes in pregnancy and its associated risk-
• Need for oral medication or insulin injections to keep blood sugars in a safe range.
• Chances of premature( needing nursery care) delivery
• Need to deliver baby earlier (induction of labour), if sugars are not well controlled.
• Chances of bigger baby size, difficult to deliver vaginally by a natural route
• More chances of cesarean delivery

High blood pressure and Pre-eclampsia
• Need blood thinners to decrease the risk of developing high BP & clots in blood vessels
• May need medicine and BP checks to prevent fits in pregnancy

Difficulty in determining the growth of a child during clinical check-up because of thick layers of fat.


Difficulty in cesarean section
• Difficulty in anaesthesia
• Thick layers of belly fat need to be cut and lifted to deliver the baby
• More bleeding during delivery (Post-partum hemorrhage-PPH)

Post-delivery complications
• Infection in stitches
• Difficulty in breastfeeding
• High chances of clots developing in blood vessels needing blood thinner injections

Thankfully everything went well after taking all due precautions. Points to learn are that such high-risk pregnancies should be managed only at tertiary care centres under able obstetricians and gynecologists. For further details contact Dr. Neha Gupta. She is a top gynaecologist in Noida. She is the best gynaecologist working at Fortis Hospital in Sector 62, Noida. She is the Director of The Gyne Clinic, Sector 29, Noida. She is the best obstetrician for normal delivery in Noida.